When the temperature drops and winter sets in, staying warm becomes a top priority. A puffer jacket is an excellent choice for men looking to combine functionality and style. These jackets are insulated with down or synthetic materials, providing exceptional warmth and comfort. In this article, we will explore the ten best puffer jackets for men, showcasing their brand names and detailing their features, so you can make an informed decision when it comes to staying cozy during the chilly months.
Read More: 9 Best Jeans For Old Guys To Keep Legs Young In 2023
The Versatility of Puffer Jackets
Puffer jackets have gained immense popularity due to their versatility. They are suitable for various occasions, whether you're hiking in the mountains or attending a casual gathering. With their quilted design and insulating properties, puffer jackets offer both warmth and style.
Factors to Consider When Buying a Puffer Jacket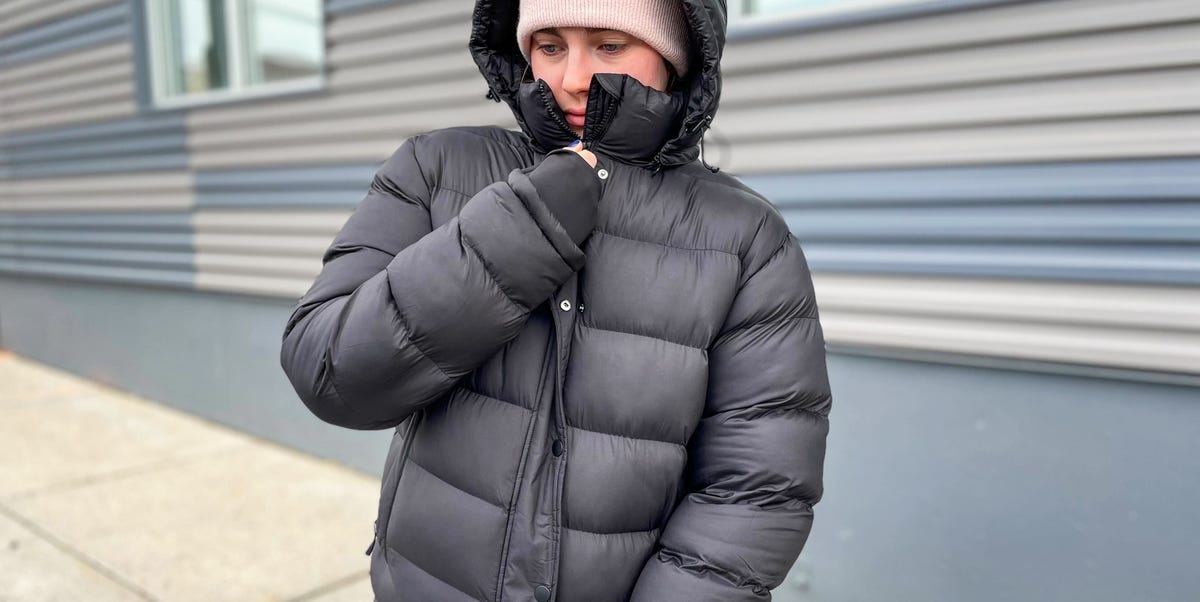 Before diving into our top ten list, let's discuss the key factors to consider when purchasing a puffer jacket:
Insulation: Down or synthetic fill? Down provides an excellent warmth-to-weight ratio, while synthetic materials are hypoallergenic and perform better in wet conditions.
Weight and Packability: Lightweight jackets are easy to carry and pack, making them ideal for travel.
Durability: Look for jackets made from durable materials that can withstand outdoor activities and everyday wear.
Weather Resistance: Check if the jacket has a water-repellent coating to keep you dry in light rain or snow.
Fit and Style: Consider your body shape and personal preferences when selecting the right fit and style.
10 Best Puffer Jackets for Men: Stay Warm and Stylish
Canada Goose Expedition Parka: Embracing Extreme Cold
The Canada Goose Expedition Parka is a heavyweight champion when it comes to extreme cold conditions. Filled with premium white duck down, this jacket provides exceptional insulation and is built to withstand freezing temperatures. It features a fur-trimmed hood, numerous pockets for storage, and a durable outer shell. The Canada Goose Expedition Parka is the ultimate choice for adventurers and those living in harsh winter climates.
Patagonia Down Sweater Jacket: Ethical and Sustainable
If you're conscious about the environment, the Patagonia Down Sweater Jacket is the perfect option for you. This jacket is filled with 100% recycled down and has a water-repellent shell made from recycled materials. It offers excellent warmth and compressibility, making it easy to pack for outdoor adventures. With its ethical and sustainable construction, the Patagonia Down Sweater Jacket combines warmth with a clear conscience.
The North Face Gotham Jacket: Urban Exploration
The North Face Gotham Jacket combines style with functionality, making it suitable for both outdoor activities and urban exploration. With its faux fur-trimmed hood and sleek design, this jacket offers a modern and trendy look. It features a durable outer shell, ample insulation, and multiple pockets for storage. The North Face Gotham Jacket is a popular choice among those who value fashion and versatility.
Arc'teryx Cerium LT Hoody: Lightweight Performance
If you're looking for a lightweight and high-performance puffer jacket, the Arc'teryx Cerium LT Hoody is an excellent option. This jacket is filled with premium 850-fill goose down, providing exceptional warmth without adding extra weight. It features a slim fit, adjustable hood, and strategically placed synthetic insulation in moisture-prone areas. The Arc'teryx Cerium LT Hoody is perfect for outdoor enthusiasts seeking optimal warmth and mobility.
Moncler Maya Jacket: Timeless Elegance
For those who appreciate timeless elegance, the Moncler Maya Jacket is a top choice. This jacket combines luxury and functionality with its signature quilted design and high-quality materials. Filled with premium down, the Moncler Maya Jacket offers exceptional warmth while exuding style. It features a detachable hood, multiple pockets, and the iconic Moncler logo on the arm. With its refined aesthetic, this jacket is a symbol of sophistication.
Columbia Frost-Fighter Jacket: Budget-Friendly Option
If you're on a budget but still want a reliable puffer jacket, the Columbia Frost-Fighter Jacket is an excellent choice. This jacket offers excellent value for money with its affordable price and reliable performance. It features synthetic insulation, a water-resistant shell, and adjustable cuffs. The Columbia Frost-Fighter Jacket is perfect for everyday wear and outdoor activities without breaking the bank.
Marmot Guides Down Hoody: Outdoor Adventures
For outdoor enthusiasts, the Marmot Guides Down Hoody is a go-to option. This jacket is packed with 700-fill power down, providing ample warmth for cold weather conditions. It features an adjustable hood, zippered pockets, and a durable outer shell. The Marmot Guides Down Hoody is designed to withstand the elements, making it perfect for hiking, skiing, and other outdoor adventures.
Ralph Lauren Polo Quilted Jacket: Classic Sophistication
When it comes to classic sophistication, the Ralph Lauren Polo Quilted Jacket is a timeless piece. With its refined design and high-quality craftsmanship, this jacket adds an elegant touch to any outfit. It features a diamond-quilted pattern, a corduroy collar, and the iconic Polo logo. The Ralph Lauren Polo Quilted Jacket is the epitome of style and sophistication.
Burberry Brit Puffer Jacket: Luxury and Style
For those seeking the ultimate luxury and style, the Burberry Brit Puffer Jacket is a top contender. This jacket combines British elegance with exceptional craftsmanship. It features a sleek design, a detachable hood, and the iconic Burberry check pattern on the lining. The Burberry Brit Puffer Jacket is a statement piece that embodies luxury and sophistication.
Read More: Best Matching Sets That Will Give You a Simplified Summer Style
FAQs
Are puffer jackets suitable for extreme cold weather? Puffer jackets, especially those filled with high-quality down, are excellent for extreme cold weather. Look for jackets with ample insulation and features like fur-trimmed hoods for added warmth.
Can puffer jackets be worn for outdoor activities? Yes, many puffer jackets are designed for outdoor activities. Look for jackets with durable outer shells, adjustable hoods, and ample storage pockets to enhance your outdoor experience.
Are synthetic fill puffer jackets a good alternative to down jackets? Synthetic-fill puffer jackets are a great alternative to down jackets, especially for those with allergies or concerns about animal welfare. They also perform better in wet conditions as they retain their insulating properties when damp.
How should I care for my puffer jacket? It's important to follow the care instructions provided by the manufacturer. In general, avoid machine washing and opt for spot cleaning. Use a mild detergent, and tumble dry on low heat with a few tennis balls to help fluff the jacket.
Can I wear a puffer jacket for everyday casual wear? Absolutely! Puffer jackets have become a fashion staple and can be worn for everyday casual wear. Opt for styles that suit your personal taste and pair them with jeans, sweaters, or hoodies for a stylish and cozy look.
Conclusion
In conclusion, puffer jackets offer a perfect combination of warmth and style for men during the colder months. Whether you're embracing the extreme cold, seeking ethical and sustainable options, or exploring urban environments, there is a puffer jacket to suit your needs and preferences. The ten jackets mentioned in this article represent some of the best options available, each with its own unique features and style. Stay warm, stay stylish, and enjoy the winter season with one of these exceptional puffer jackets.